In 2018, a small community of like-minded women working in Design and Tech met on the London-based Slack channel 'Triangles'. Their conversations and friendship matured and blossomed into Triangirls: a femme-friendly community for women & non-binary in the industry.
Triangirls strives, boldly, to change the world; the community works not just to benefit its members, but the trade as a whole. Through regular events and meetups, and a thriving online community, the group encourages women to empower and support each other, helping them to learn and grow.  Through a range of guest speakers and brand sponsors, Triangirls raise a broader awareness of the issues women in Design and Tech face today.
Now, in 2019, Triangirls is going from strength to strength. Their sell-out events – hosted by companies such as Idean and Geckoboard – have featured amazing speakers such as Jane Austin, Head of Design at Babylon Health and Zoe Laughlin from the BBC's Big Life Fix. Their monthly meetups have become a 'must attend'. There has never been a better, more exciting time to join.
Triangirls are a welcoming and diverse community, aspiring to inspire women everywhere.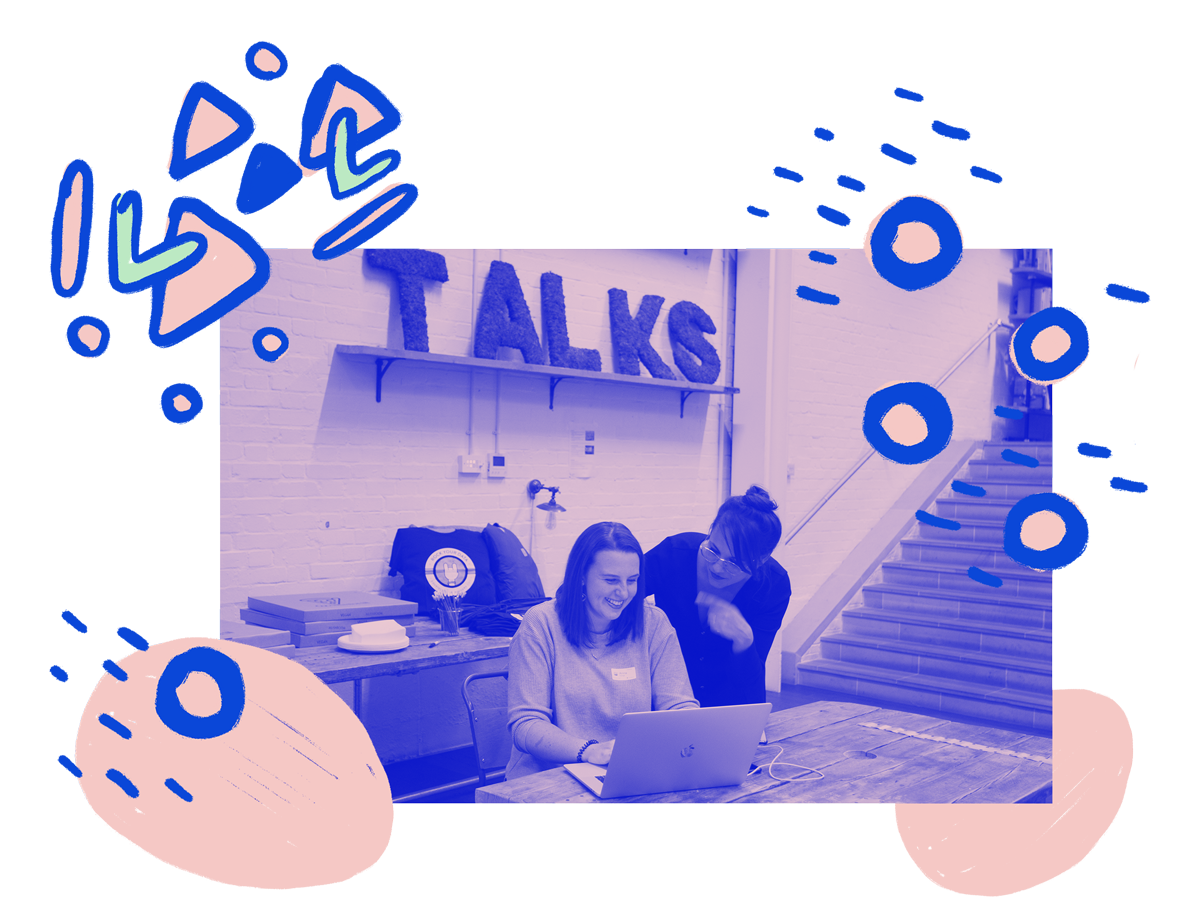 Anna believes that each and every one of us has a voice that needs to be heard.
After being exposed to a negative workplace culture early in her career, she decided to focus on encouraging development, diversity and inclusion, by finding others who shared these goals and who wanted to talk about their experiences.
By meeting and starting discussions with people in similar situations, it became clear that conversations led to a collective to desire to encourage and inspire one another towards greater things. Triangirls is the product of a shared interest in the improvement of every member's life, both professionally and personally.

Rachael spent the majority of her career to date being the only woman in the company. After speaking to other designers about this, she began to realise that this was a common occurrence, one too readily accepted as the norm.
By opening up the conversation with other minorities in tech, and seeing the challenges faced in the workplace, she knew that this had to change.

Rachael realised that she could be part of facilitating an environment where women can work together to build confidence and ensure we get equal opportunities throughout our careers.